Welcome to Hadelmia MMORPG Website
---
23th January 2021
by Ravenis
---
Bug fixes, stability and optimization
Hello again.
With couple active testers, I've been optimizing, adjusting formulas and crushing bugs for a week now.
Things are looking good, and I'm finally able to start adding more content too.
-Ravenis
---
17th January 2021
by Ravenis
---
Quest fixes and additions
Added quest status and remaining monsters to kill to questlog.
Generally fixed lot of questlog issues and disconnect when finishing some quests.
-Ravenis
---
12th January 2021
by Ravenis
---
Level up system fixes, more news on server stability
There has been now more players and testing.
Server is not completely stable yet, but looks very promising considering that it has been ages since last real test.
Login is also quite bomb proof at the moment and is not causing troubles to other players online.
-Ravenis
---
16th December 2020
by Ravenis
---
Login process improvements
Login process has now failsafe code and looping if it fails.
Hopefully this will end problems with it.
-Ravenis
---
8th December 2020
by Ravenis
---
Solved Windows right problems when installed under Program Files or some system folder
New Updater (Install Hadelmia again!). Same right problems prevented it to overwrite old files when unpacking the update.
Updater.exe is needing admin rights for overwriting files when updating, and Hadelmia.exe for writing config files on a drive, nothing else.
Windows will ask if you want to grant the rights for Updater.exe and Hadelmia.exe or not (Depending of your User Account Control settings, if it is off, then it won't).
-Ravenis
---
1st December 2020
by Ravenis
---
Finished theme system and options
Theme system is now done and tuned.
Options include now possibility to randomize actual theme, it's font and colors.
Here is an example of totally randomized theme: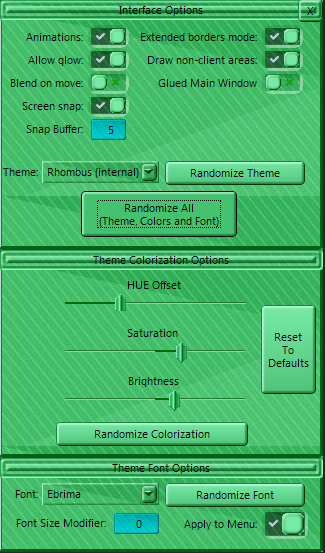 Also did some final adjustments and UI fixes before the stress test.
Plan is to post stress test day to as many social media platform as possible and hopefully it will bring lots of people at the same time.
Stay tuned, I will post the test day date soon!
-Ravenis
---
28th November 2020
by Ravenis
---
Hadelmia is still alive! No worries
I have had very stressful IRL events, and due those events I haven't been able to focus almost to anything.
Anyway, IRL is now more sorted out and i'm going to continue this project as always.
New small update includes 'Remember Password' option and many small Interface fixes.
-Ravenis
---
6th September 2020
by Ravenis
---
Theme system is now done
So, New theme system is now done, and I think it is pretty cool.
Here is video about it:
Also new short gameplay video is out( it is in media page too ):
-Ravenis
---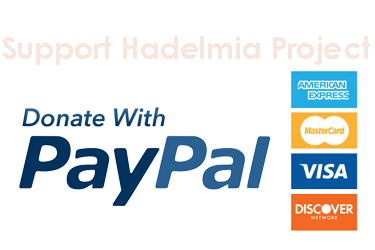 RSS

System Info Tool